Tech Never Seen Before - Negotiate a Share of Ticket Sales for your Bookings
Whether you're a speaker looking to share your expertise, a filmmaker eager to get your new feature onto the big screen, an author who wants to promote your latest book or another talented creator, you now have the opportunity to earn a share of ticket sales from your events.
Gathr is the first platform to provide speakers, performers, and creatives with the freedom to ask for a share of ticket sales.
Nowhere else can you use a platform built specifically for fielding your live in-person and virtual bookings. Not only that, now we have added the ability through your dashboard to set and/or negotiate a share of ticket sales from events for which you are booked!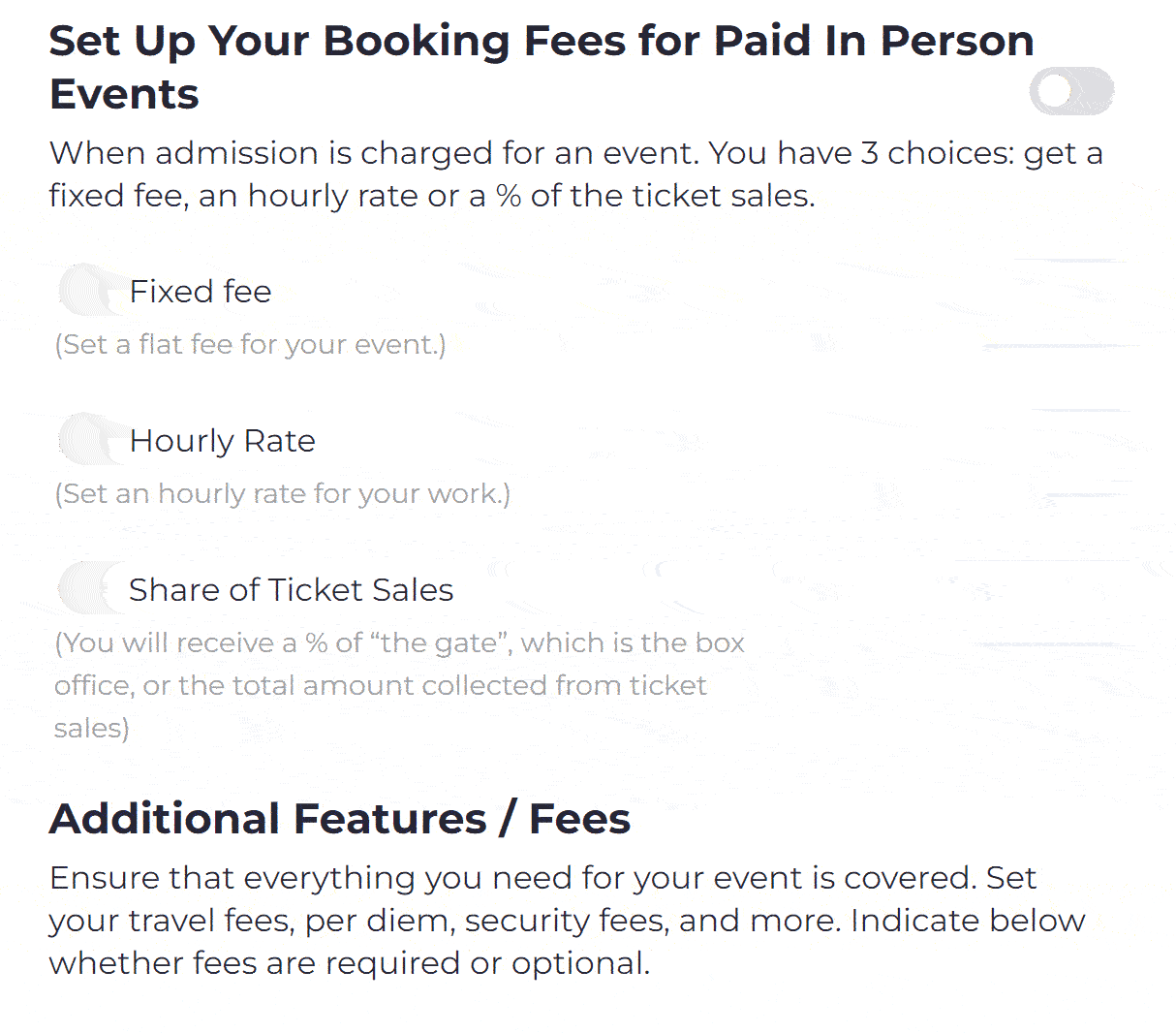 In addition to a share of ticket sales, you can pick from a fixed fee, an hourly rate, or a per-person rate (with a minimum attendance requirement) for your appearance and easily send your offer to the event host in a few clicks.
Your comprehensive event solution
Gathr is the first all-in-one platform to combine the previously disconnected necessities of event management, ticketing logistics, and talent booking into a singular and fully transparent process.
Getting booked for events has never been easier.
Capture inquiries from your personal website with an embeddable booking widget, customizable to match your brand image.
When you send an offer to an event organizer, you're covered. Gathr handles negotiation, prompt payout distribution, and dispute resolution so you can focus on your event programming. Also, you can get booked faster with time-bound offers that encourage organizers to confirm quickly.
Request expense reimbursement to cover costs like parking and travel.
Take comfort in end-to-end transparency throughout and after the booking process - your complete booking details are always visible and available on your dashboard.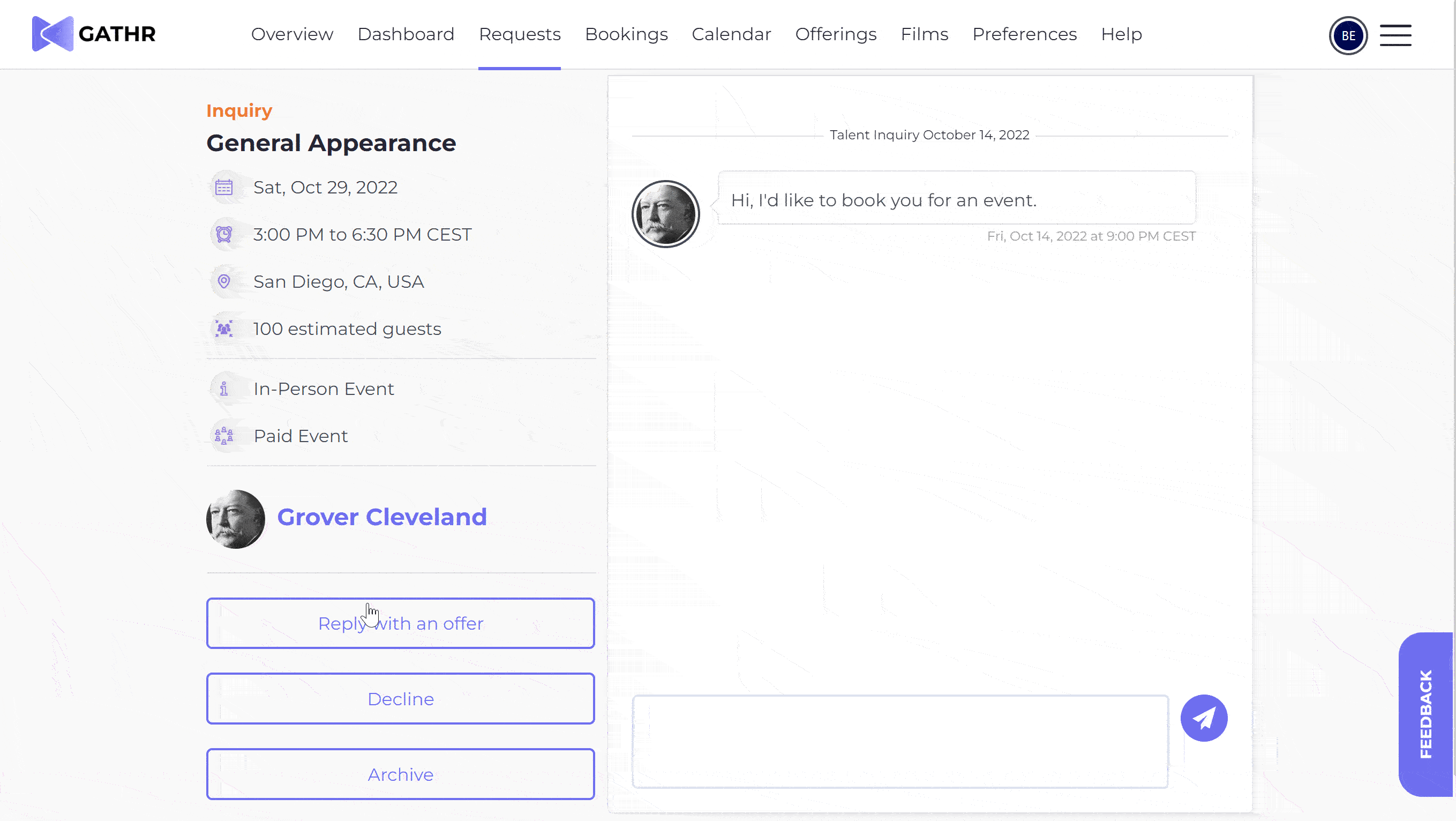 When your event is over, Gathr settles payouts based on the accepted fees you and the organizer agreed to ahead of time. Most events are paid out within 36 hours after the event.
No contracts or lawyers required.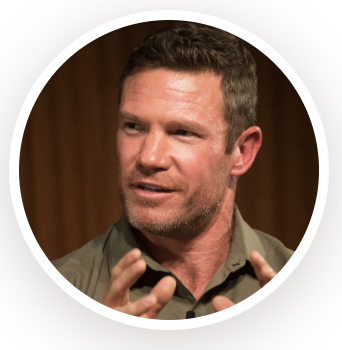 Talent Booking success story: Nate Boyer
Actor and veterans' advocate Nate Boyer is currently using Gathr's booking system to manage his multiple speaking engagement inquiries. Event organizers are booking his film, MVP, for screenings, and sending inquiries to Nate for post-screening Q + A sessions, interviews, and meet-and-greets.
Get booked for in-person and virtual events
Not only is all this possible with in-person events, but also in the virtual events space. Now, you can ask for a share of ticket sales for your virtual speaking engagements, Q+A sessions after a Film Screening, or appearances at a virtual book launch.
It doesn't matter if you're appearing virtually or in-person, Gathr is here to help you leverage your preferred fee structure and streamline your event planning process with a platform you can trust.
Create a talent profile today and start getting booked for events!